Used Tire Machine Buying Guide - eBay & Craigslist
There are several places to find used tire machines for sale, however the two most popular online are eBay and Craigslist. You can find great deals on tire changers, wheel balancers, alignment systems, truers, shredders and other pieces of automotive service equipment on both of these websites. Continue reading below to learn more about using each service as it pertains to purchasing used tire machines.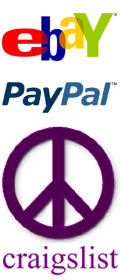 eBay / PayPal
The big benefit of purchasing on eBay is the buyer protection program that allows for some guarantee when using PayPal to purchase. You are covered in the event someone is trying to mislead you or straight up rip you off. On top of these eBay's straightforward and global search tools make it easy to browse and see potential deals all across North America and the world.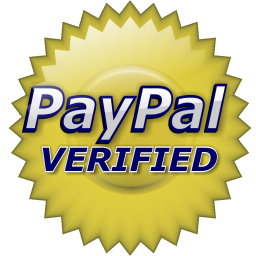 In the early days of eBay every item listed was a used item auction. Today it is very common to find new items for sale at a "Buy It Now" Price with a "Make Offer" Option. Don't be surprised to see high priced tire service machinery that may be used but still listed in this format. Regardless, eBay is the safe place you can find items such as tire changers that would normally be several thousand dollars for under $1,000.
You will find all types of tire machines on eBay from several thousand new and used changers and balancers to $100,000 industrial tire shredding machines. eBay is also a great source for new and used OEM replacement parts as well as aftermarket accessories and upgrades for tire machines.
Craigslist
When it comes to buying high end sophisticated equipment used on Craigslist, there are a few words of caution you should heed.
There is no buyer or seller protection regardless of the item price
Never conduct transactions solely online/over the phone - always meet in person
These are the main two notices; however there are several other safe buying/selling practices that should be followed when it comes to Craigslist. Check out PostCraigslist.com for more information about this.
Although you can find great deals on eBay, you will likely be able to get an even better deal on Craigslist. This is due in part to the fact that the seller does not have to pay eBay / PayPal the seller fee which can be quite substantial for high ticket purchases. In many cases this gives the seller more "wiggle room" and more savings to the savvy haggler.
Craigslist is also local most of the time which means you can save on the shipping costs that often come with shopping on eBay. The challenge with this however, is that limited used inventory might actually push you to look outside of your normal area. A great tool for searching all Craigslist cities for an entire state or even all of North America is SearchTempest.com
Used Tire Machine Disclaimer
Please consult with or if possible take a professional technician with you when purchasing a used tire machine. This is especially true on Craigslist and when dealing with highly technical machines with software interfaces such as wheel balancers and alignment systems.